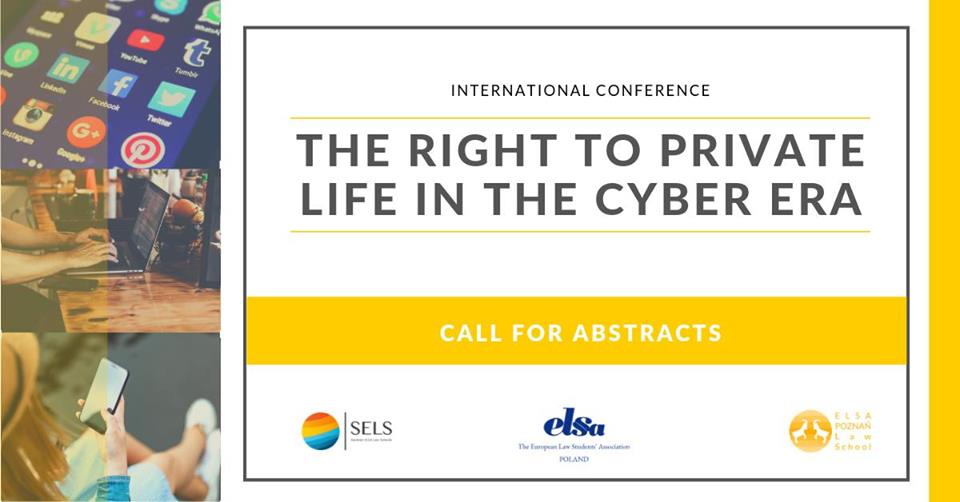 Fundacja LegalTech Polska objęła patronat nad Międzynarodową Konferencją "The right to private life in the Cyber Era" organizowaną przez Europejskie Stowarzyszenie Studentów Prawa ELSA Poznań.
Wydarzenie jest częścią projektu Summer ELSA Law School on Digital & Privacy Law in Poznań – dedykowanego studentom prawa z całej Europy.

KIEDY: 8 lipca 2019 r.
GDZIE: Wydział Prawa i Administracji UAM w Poznaniu, al. Niepodległości 53
Konferencja otwarta jest dla wszystkich zainteresowanych zagadnieniami związanymi prywatnością w erze cyfrowej – nie tylko dla osób związanych z prawem.

Więcej informacji tutaj.