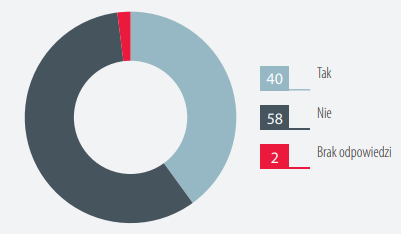 LegalTech, or the use of technology and innovation in the legal services sector, has been the subject of numerous studies and analyses for some time now. Most of them were created using responses collected from market participants, however, there also appeared analysis of synthetic nature. These reports are valuable because they capture the current situation on the market, as well as the perspective of various actors – both lawyers and law firms and their clients. They are also a source of data to better understand unmet technology needs of lawyers and the impact of technology on the way the profession is practiced. Finally, they are a source of information on specific solutions being implemented by lawyers and guidance on the practicalities of implementing legaltech.
Below we have compiled links to these reports in one place. We hope that they will be useful for lawyers, providers of Legaltech tools, as well as for those who decide to address the topic of LegalTech as part of their academic work.
The reports are presented according to their date date of publication, title (with a link to the report) and brief description indicating the number of respondents and the survey period.
Analytical studies, which are not based on surveys and are expressions of opinion of their authors, are presented separately.
We would appreciate receiving information on any reports that have been omitted, as well as any new reports, so that this list can serve as a constantly updated source of knowledge on the state of LegalTech in Poland and around the world.
We especially look forward to receiving information on foreign studies, valuable from the perspective of the Polish market, preferably with a short justification. Please send your submissions to tomasz.zalewski@legaltechpolska.pl.
Reports on LegalTech in Poland
Reports based on surveys

Analytical Reports
November 2018 – Polish Association of Legal Employers report "Artificial intelligence and new technologies in legal practice"
October 2020 – National Chamber of Legal Advisers report "Law Firm Management Programs. How to choose and implement the best program for your law firm." Authored by Bartłomiej Majchrzak and Ryszard Sowiński.

LegalTech reports from around the world

Reports in Polish
June 2020 – Wolters Kluwer "Future Ready Lawyer 2020" study. The survey was conducted between 10-30 January 2020 among 700 lawyers in the US and 9 European countries.
June 2021. – Wolters Kluwer "Future Ready Lawyer 2021" survey. The survey was conducted between March 14 and 18, 2021 among 700 lawyers in the US and 9 European countries.

Reports in English
February 2019 – The Law Society's UK analytics report "Lawtech Adoption Research"
July 2021 – Solicitors Regulations Authority analytics report in the UK "Technology and Innovation in Legal Services". The report was prepared by a team of researchers from Oxford University.