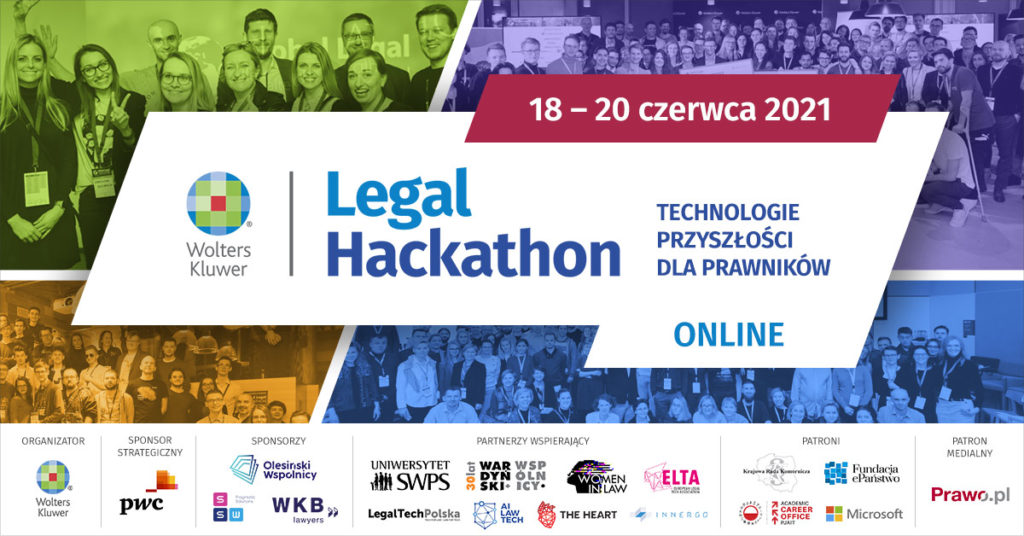 Kolejnym wydarzeniem LegalTechowym w tym roku jest Legal Hackhaton organizowany przez wydawnictwo Wolters Kluwer w dniach 18-20 czerwca 2021 r.
To już czwarta edycja tego wydarzenia. Formuła jest prosta – uczestnicy, wśród których mogą być zarówno prawnicy jak programiści czy specjaliści od marketingu – łączą się w zespoły, które następnie próbują stworzyć zręby dowolnego rozwiązania legaltechowego. Można przyjść z gotowym pomysłem, aby zachęcić innych do wspólnej pracy nad nim, można także dołączyć do zespołu mając do dyspozycji tylko czas i dobre chęci.
Myślę, że to wydarzenie przyczyniło się w znacznym stopniu do rozwoju polskiego LegalTechu, w tym do powstania kilku produktów, które potem pojawiły się na rynku. Zachęcam zatem do udziału – kto wie, jaki projekt wyłoni się z tegorocznej edycji…
Fundacja Legaltech Polska jest partnerem wspierającym to wydarzenie.